About Us
Craig Thomas grew up involved in the pest control industry. His father, Jim Thomas, started out in pest management in 1949, owning and operating Mid-Hudson Pest Control from 1956 to 1973. Craig's father was instrumental within the industry and was president of Empire Pest Control Association.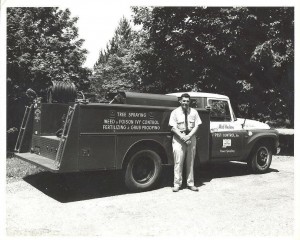 Craig Thomas started performing pest management in 1977. While attending high school and college, Craig continued working in the industry.  Craig gained his commercial pesticide applicator license in 1980 and is currently certified in nine different categories of pest management today.
In 1983, Craig earned a degree in the Applied Sciences in Natural Resources and Conservation. After college, Craig enforced Federal and State Regulations governing the sale and use of pesticides as a New York State Pesticide Control Specialist for the Department of Environmental Conservation. For more than 10 years, Craig designed and taught a variety of programs on safety, ecology and environmental protection. Craig conducted more than 1,300 pesticide inspections and testified at numerous hearings as an expert witness. Craig lectured and monitored various community and industry workshops, conferences, and seminars. He trained and certified thousands of applicators, and participated as a speaker for many recertification classes. This experience has made the entire staff at Craig Thomas Pest Control more environmentally conscious than most businesses in the pest management industry.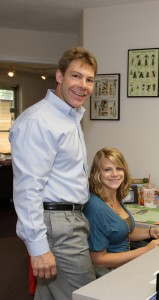 Craig Thomas Pest Control, Inc., was founded in 1996. Craig Thomas Pest Control purchased Poughkeepsie Pest Control and Kingston Pest Control in December of 1996. In February 1997, Craig Thomas Pest Control purchased Knapp Pest Control, which had operated out of Dutchess County for more than 26 years. Craig Thomas Pest Control continued to grow and expanded into Orange County with the purchase of Barnett's Exterminating in April 1998. In December 2007 Craig Thomas Pest Control announced the acquisition of Best Pest Control, Staatsburg, New York. "The quality of Craig Thomas Pest Control was an important factor in our decision," said Dick Healey. "I am confident that a high quality of service will continue to our customers." In 2009, JBK Pest Control was acquired allowing the opportunity to further expand and develop Craig Thomas Pest Control's footprint in the Hudson Valley.
Craig Thomas served on the board of directors of the National Pest Management Association (NPMA), QualityPro Board of NPMA and as President of the New York State Pest Management Association (NYSPMA). In addition to Craig's vast experience, his employees make up perhaps the most experienced staff in the Hudson Valley. Craig Thomas Pest Control is a third generation family owned and operated Pest Management Company. Craig is proud his daughter Sarah Thomas has taken an active role within the company and the pest management industry. Craig Thomas believes that environmentally responsible pest control can be achieved without sacrificing our guaranteed quality. This concept has helped Craig Thomas Pest Control become a leading innovator throughout the nation in the pest management industry.
Craig Thomas Pest Control now serves the entire Hudson Valley and offers a full line of integrated pest management services, including structural repair, T.A.P. Insulation, termite baiting, nuisance wildlife control, and more.